disease control via Electromagnetic Frequency manipulation from advertising hoarings???
"Advanced Optics primary initial product that will be marketed to users of the outdoor advertising industry is the flat-panel display, which will provide an image measuring approximately three meters by eight meters, similar in size to existing printed billboards." - Yahoo finance

"GenoMed Inc. announced today that the Company has secured an additional $900,000 in equity financing from Advanced Optics Electronics, Inc.. " - Genomed news
On Race-Targetable Biological Weaponry

You may have wondered about the recent suspicious death of Dr. David Kelly, a microbiologist in the UK with connections high in the Tony Blair administration.

What did he know? What did he say .... when, and to whom? Was he killed because he 'knew too much'?

"... former member of the Knesset (Israeli parliament), Dedi Zucker, caused a storm ... when he claimed that the institute (the Institute for Biological Research, one of the most secret places in Israel).was "trying to create an ethnic specific weapon" in which Arabs could be targeted by Israeli weapons."

A suspicious pattern of deaths of prominent microbiologists has emerged around the world, but especially highly-advanced researchers connected with the USA, the UK, Russia, and Israel, and who were known to be familiar with this arcane branch of germ weapons research.

Are these people being killed in order to hush a scandalous, monstrous fact of recent research in this field -- that secret services in major countries are investigating how to kill off whole races of people with germ weapons -- even developing the means to do that?

What accounts for the appearance of AIDS (HIV), and now SARS, which have predominantly victimized people of other than European ancestry?

That may not really apply, but what of the facts in this matter? Do people high up in Israeli and US government really intend to develop germ weapons that will selectively attack or kill off certain races of people?

The fake presidency -- the Bush regime -- is known to be influenced by individuals who advocate this kind of research ... in fact, specifically calling for the "political usefulness" of gene-targetable bio-weapons (see the quote and reference below). Several of these individuals have strong links to Israel; possibly even dual citizenship:

"... the art of warfare ... will be vastly different than it is today ... combat likely will take place in new dimensions ... advanced forms of biological warfare that can target specific genotypes may transform biological warfare from the realm of terror to a politically useful tool."

From 'Rebuilding America's Defenses' the leading policy "white paper" of the Project for a New American Century (PNAC), which has essentially dictated Bush regime "defense" policies since early 2001 The Peace Studies Discussion Group
Are activists and critics of the Government genetically abnormal? Is there an insubordination gene? Could gene-scans help identify troublemakers be sedated?
the latest technology could be used to stop 'protests' and other behaviour that is labelled as anti-social for political reasons...
This is yet another angle on getting everyone on the dna database

HTT 5 is the serotonin transporter

ritalin and other behavior modification via
pharmaceutical 'solutions' affect this mechanism
as they are inhibitors of the brains Serotonin production

they are genetically modifying all human life...

into what?

as we have seen with the 'E generation' -
the effects of MDMA' abuse on seretonin producers
could lead to a 'moodless zombified' population


Radio frequency identification (RFID) technology can be thought of as bar codes that operate at a distance to provide advanced product tracking and inventory control. With the IBM RFID solution for asset tracking and inventory management, your manufacturing business can identify and manage in-transit raw materials, manufactured goods or products in near real time.
IBM
Dutch electronics maker Philips is one of the producers of RFID chips. Together with Japan's Sony Corp, credit card company Visa and handset maker Nokia it is pushing an advanced version called Near Field Communication which can be used for wireless electronic payments and other transactions by using a phone. Fifty percent of all items will be tagged by 2005, IBM estimates, which is when billions of products will be smart enough to know what they are and when they were manufactured.
CNN

Remote-control for Bacteria

Radio waves switch proteins on and off.

6 December 2002 PHILIP BALL - Remote-controlled bacteria could be just around the corner. Researchers have found a way to switch cell processes on and off with radio waves. The goal is "microbial machines", Joseph Jacobson of the Massachusetts Institute of Technology in Cambridge told this week's Materials Research Society meeting in Boston.

Cells, he explained, could be equipped with a toolbox of 'software' - such as the ability to glow periodically1. Remote-controlled enzymes could cut and paste these modules as if downloading a particular program into the cells. This is a long way off, but the components are taking shape.

Jacobson's team uses an electromagnetic field to switch on and off an enzyme that snips open the genetic messenger molecule RNA. First they attach a tiny particle of gold to the enzyme. Only millionths of a millimetre across, the gold nanoparticle acts as an antenna, harvesting energy from a radio-frequency electromagnetic field. This energy breaks up the enzyme, rendering it useless. When the field is switched off, the parts of the enzyme re-assemble of their own accord.

Earlier this year the same team manipulated DNA in a similar way2 . They stuck a gold antenna to DNA strands that spontaneously curl up into hairpin structures where the two ends zip together. A radio-frequency pulse picked up by the gold antenna opened up the hairpin.

Showing that the approach works for proteins too greatly increases the range of things that might be done with it - proteins orchestrate nearly all the chemical processes in a cell. - lauralee.com
DNA computer
In 2001, researchers at the Weizmann Institute of Science in Israel, made headlines when they created a computer so small that a single drop of water would hold a trillion of the machines. The device used DNA and enzymes as their software and hardware and could perform a billion operations per second with 99.8% accuracy. Now, as reported by National Geographic, the same team, led by Professor Ehud Shapiro, has announced a new version of its biomolecular computer, 50 times faster than its predecessor, that not only reads DNA as data but actually uses it for fuel. The Guinness Book of World Records has recognized it as the world's "smallest biological computing device". "Once the input, software, and hardware molecules are mixed in a solution it operates to completion without intervention," said David Hawksett, the science judge at Guinness World Records. "If you want to present the output to the naked eye, human manipulation is needed." Two spoonfuls could hold up to 30 million billion of the computers, and they could perform 660 trillion operations per second--nearly 20 times the speed of the Earth Simulator in Yokohama, Japan, the world's most powerful supercomputer.
Shapiro and his colleagues described their new DNA computer in a report published online in the Proceedings of the National Academy of Sciences. DNA computing is in its infancy, but it could one day transform the future of computers, especially in pharmaceutical and biomedical applications. Some scientists predict a future where our bodies are patrolled by tiny DNA computers that monitor our well-being and release the right drugs to repair damaged or unhealthy tissue. "Autonomous bio-molecular computers may be able to work as 'doctors in a cell,' operating inside living cells and sensing anomalies in the host," said Shapiro. "Consulting their programmed medical knowledge, the computers could respond to anomalies by synthesizing and releasing drugs." - Sci Scoop magazine
Intelligence
Dysbindin-1 gene (DTNBP1) - The Intelligence Gene
By North Shore-Long Island Jewish (LIJ) Health System Apr 30, 2006, 23:10 -
Psychiatric researchers at The Zucker Hillside Hospital campus of The Feinstein Institute for Medical Research have uncovered evidence of a gene that appears to influence intelligence. Working in conjunction with researchers at Harvard Partners Center for Genetics and Genomics in Boston, the Zucker Hillside team examined the genetic blueprints of individuals with schizophrenia, a neuropsychiatric disorder characterized by cognitive impairment, and compared them with healthy volunteers.
They discovered that the dysbindin-1 gene (DTNBP1), which they previously demonstrated to be associated with schizophrenia, may also be linked to general cognitive ability.
"A robust body of evidence suggests that cognitive abilities, particularly intelligence, are significantly influenced by genetic factors. Existing data already suggests that dysbindin may influence cognition," said Katherine Burdick, PhD, the study's primary author. "We looked at several DNA sequence variations within the dysbindin gene and found one of them to be significantly associated with lower general cognitive ability in carriers of the risk variant compared with non-carriers in two independent groups."
The study involved 213 unrelated Caucasian patients with schizophrenia or schizoaffective disorder and 126 unrelated healthy Caucasian volunteers. The researchers measured cognitive performance in all subjects. They then analyzed participants' DNA samples. The researchers specifically examined six DNA sequence variations, also known as single nucleotide polymorphisms (SNPs), in the dysbindin gene and found that one specific pattern of SNPs, known as a haplotype, was associated with general cognitive ability: Cognition was significantly impaired in carriers of the risk variant in both the schizophrenia group and the healthy volunteers as compared with the non-carriers.
"While our data suggests the dysbindin gene influences variation in human cognitive ability and intelligence, it only explained a small proportion of it -- about 3 percent. This supports a model involving multiple genetic and environmental influences on intelligence," said Anil Malhotra, MD, principal investigator of the study.
The specific role of dysbindin in the central nervous system is unknown, but it is highly present in key brain regions linked to cognition, including learning, problem solving, judgment, memory and comprehension. Scientists speculate that dysbindin plays a role in communication between brain cells in these regions and helps promote their survival. An alteration in the genetic blueprint for dysbindin may ultimately interfere with cell communication and fail to protect brain cells from dying, with a resulting negative impact on cognition and intelligence.
Will nano-machines be the next stromtroopers
as they cruise our bloodstreams?
Will we be forced to OBEY, modifying and compromising our behavior and beleifs through fear of these M-BEMS?
[micro bio-electronic machines]
the cliche has never been truer: It is the golden rule. He who has the gold, makes the rules.

But these systems of control are more than rules. They are defined within the parameters of every mode of expression. Of TV, Radio, Print, Electronic Media, Film, Music, Art, Sport, Cuisine. Normality is perpetuated rather than individually or communally explored and questioned.

Tradition is encouraged in order to create bland uniformity & fear of difference. All cultural products are to be enjoyed in order to feed the Corporate hive. Anything that is free becomes dangerous. Alternative culture is hijacked and marketed. Culture becomes Disenfranchised and then re-enfranchised as a malleable industry. It is a process of Dehumanization and re-humanization. In short - a money cult of designed reality.

The corporate Hive does not stop at redefining and assimilating the culture we see around us. It wants to claim your inner space too. It craves to turn your body and your mind into a continuously upgradable entity.

This is the Transhumanist agenda.

It can be argued that trans-humanism is a form of neo futurism. Futurism being that artistic movement of the early 20th century which glorified the machine age and saw war and it's transformation into a mechanized indiscriminate tool of killing as a logical evolutionary step.

This neo futurism sees humans evolving to the point known as 'singularity'. This is the complete blurring of human and machine. It is neither artificial intelligence nor Human bio-machinery, but somehow both, simultaneously. It is said to the fateful day in the future when humans as we know them cease to be.

Now, here's a question. Should human evolution be mapped out like this?

Does it not cease to be evolution?

Doesn't this start to sound like a plan?

Art is like Santa Claus - Difficult to believe in... [by cw 2005]

Ames Research Center maintains a coordinated program that integrates a broad, interdisciplinary investigation of the origins, evolution, and future of habitable environments and life, with a parallel, high-impact, education and public outreach effort. Tracing a path from interstellar materials to inhabited worlds and beyond, the team's research unites investigations of the formation, evolution, and climates of habitable planets; the roles of interstellar chemistry in supplying potential biological precursors to these worlds; the origins and nature of metabolism in the first cells; the impact of established biospheres on planetary chemistry and climate, emphasizing the formation of detectable biosignatures; the response of vegetation to regional climate change; and the potential for life to transcend planetary boundaries through transfer between habitable worlds. - NASA

Lynne Rothschild: Lead C0-investigator
Here we focus on life moving beyond its planet of origin, a question of evolutionary interest and because the human exploration of space is the movement of life from Earth. Today, our research effort provides a home within NAI for an integrated research program relating to this major area of Astrobiology. With this renewal, we propose a focused research plan as a nucleus for an expanded emphasis on this area of interplanetary travel of life as the field of Astrobiology matures. - NASA
Defending Against Radiation
Mon, 20 Mar 2006 - Space travel has its dangers. One of the biggest risks will come from the various types of radiation that flood space. Scientists are learning how life on Earth has evolved different kinds of tricks to resist radiation. Some animals and plants have evolved protective covering or pigmentation, but some forms of bacteria can actually repair damage to its DNA from radiation. Future space travelers might take advantage of these techniques to minimize the harm they get from long exposure.
In Star Wars and Star Trek movies, people travel between planets and galaxies with ease. But our future in space is far from assured. Issues of hyperdrive and wormholes aside, it doesn't seem possible that the human body could withstand extended exposure to the harsh radiation of outer space.
Radiation comes from many sources. Light from the sun produces a range of wavelengths from long-wave infrared to short-wavelength ultraviolet (UV). Background radiation in space is composed of high-energy X-rays, gamma rays and cosmic rays, which all can play havoc with the cells in our bodies. Since such ionizing radiation easily penetrates spacecraft walls and spacesuits, astronauts today must limit their time in space. But being in outer space for even a short time greatly increases their odds of developing cancer, cataracts, and other radiation-related health problems.
To overcome this problem, we may find some useful tips in nature. Many organisms already have devised effective strategies to protect themselves from radiation.
Lynn Rothschild of the NASA Ames Research Center says that radiation has always been a danger for life on Earth, and so life had to find ways to cope with it. This was especially important during the Earth's earliest years, when the ingredients for life were first coming together. Because our planet did not initially have much oxygen in the atmosphere, it also lacked an ozone (O3) layer to block out harmful radiation. This is one reason why many believe life originated underwater, since water can filter out the more damaging wavelengths of light.
Yet photosynthesis - the transformation of sunlight into chemical energy - developed relatively early in the history of life. Photosynthetic microbes like cyanobacteria were using sunlight to make food as early as 2.8 billion years ago (and possibly even earlier).
Early life therefore engaged in a delicate balancing act, learning how to use radiation for energy while protecting itself from the damage that radiation could cause. While sunlight is not as energetic as X-rays or gamma rays, the UV wavelengths are preferentially absorbed by DNA bases and by the aromatic amino acids of proteins. This absorption can damage cells and the delicate DNA strands that encode the instructions for life.
"The problem is, if you're going to access solar radiation for photosynthesis, you've got to take the good with the bad -- you're also exposing yourself to the ultraviolet radiation," says Rothschild. "So there's various tricks that we think early life used, as life does today."
Besides hiding under liquid water, life makes use of other natural UV radiation barriers such as ice, sand, rocks, and salt. As organisms continued to evolve, some were able to develop their own protective barriers such as pigmentation or a tough outer shell.
Thanks to photosynthetic organisms filling the atmosphere with oxygen (and thereby generating an ozone layer), most organisms on Earth today don't need to contend with high energy UV-C rays, X-rays or gamma rays from space. In fact, the only organisms known to survive space exposure - at least in the short term - are bacteria and lichen. Bacteria need some shielding so they won't get fried by the UV, but lichen have enough biomass to act as a protective spacesuit.
But even with a good barrier in place, sometimes radiation damage does occur. The lichen and bacteria hibernate while in space - they do not grow, reproduce, or engage in any of their normal living functions. Upon return to Earth, they exit this dormant state and, if there was damage inflicted, proteins in the cell work to piece together DNA strands that were broken apart by radiation.
The same damage control occurs with organisms on Earth when they're exposed to radioactive materials such as uranium and radium. The bacterium Deinococcus radiodurans is the reigning champion when it comes to this sort of radiation repair. (Complete repair is not always possible, however, which is why radiation exposure can lead to genetic mutations or death.)
"I live in eternal hope of unseating D. radiodurans," says Rothchild. Her search for radiation-resistant microorganisms has brought her to Paralana hot spring in Australia. Uranium-rich granite rocks emit gamma rays while lethal radon gas bubbles up from the hot water. Life in the spring is therefore exposed to high levels of radiation - both below, from the radioactive materials, and above, from the intense UV light of the Australian sun.
Rothschild learned about the hot spring from Roberto Anitori of Macquarie University's Australian Centre for Astrobiology. Anitori has been sequencing the 16S ribosomal RNA genes and culturing the bacteria that live quite happily in the radioactive waters. Like other organisms on Earth, the Paralana cyanobacteria and other microbes may have devised barriers to shield themselves from the radiation.
"I have noticed a tough, almost silicone-like layer on some of the microbial mats there," says Anitori. "And when I say "silicon-like," I mean the sort you use on window pane edging."
"Apart from possible shielding mechanisms, I suspect that the microbes at Paralana also have good DNA repair mechanisms," adds Anitori. At the moment, he can only speculate about the methods used by the Paralana organisms to survive. However, he does plan to closely investigate their radiation resistance strategies later this year.
In addition to Paralana, Rothschild's investigations have brought her to extremely arid regions in Mexico and the Bolivian Andes. As it turns out, many organisms that evolved to live in deserts are also quite good at surviving radiation exposure.
Prolonged water loss can cause DNA damage, but some organisms have evolved efficient repair systems to combat this damage. It's possible that these same dehydration repair systems are used when the organism needs to repair radiation-inflicted damage.
But such organisms may be able to avoid damage altogether simply by being dried out. The lack of water in desiccated, dormant cells makes them much less susceptible to the effects of ionizing radiation, which can harm cells by producing free radicals of water (hydroxyl or OH radical). Because free radicals have unpaired electrons, they eagerly try to interact with DNA, proteins, lipids in cell membranes, and anything else they can find. The resulting wreckage can lead to organelle failure, block cell division, or cause cell death.
Eliminating the water in human cells is probably not a practical solution for us to minimize our radiation exposure in space. Science fiction has long toyed with the idea of putting people into suspended animation for long space journeys, but turning humans into shriveled, dried-out raisins and then rehydrating them back to life isn't medically possible - or very appealing. Even if we could develop such a procedure, once the human raisinettes were rehydrated they would again be susceptible to radiation damage.
Perhaps someday we can genetically engineer humans to have the same super radiation-repair systems as microorganisms like D. radiodurans. But even if such tinkering with the human genome was possible, those hardy organisms aren't 100 percent resistant to radiation damage, so health problems would persist.
So of the three known mechanisms that life has devised to combat radiation damage - barriers, repair, and desiccation - the most immediately practical solution for human spaceflight would be to devise better radiation barriers. Anitori thinks his studies of the Paralana Spring organisms could someday help us engineer such barriers.
"Perhaps we will be taught by nature, mimicking some of the shielding mechanisms used by microbes," he states.
And Rothschild says radiation studies also could provide some important lessons as we look toward establishing communities on the moon, Mars, and other planets.
"When we start to build human colonies, we're going to take organisms with us. You're ultimately going to want to grow plants, and possibly make an atmosphere on Mars and on the moon. We may not want to spend the effort and the money to protect them completely from the UV and cosmic radiation."
In addition, says Rothschild, "humans are just full of microbes, and we couldn't survive without them. We don't know what effect the radiation will have on that associated community, and that may be more of a problem than the direct effect of radiation on the humans."
She believes her studies also will be useful in the search for life on other worlds. Assuming that other organisms in the universe also are based on carbon and water, we can postulate what sort of extreme conditions they could survive in.
"Each time we find an organism on Earth that can live further and further into an environmental extreme, we've increased the size of that envelope of what we know life can survive within," says Rothschild. "So if we go to a place on Mars that has a certain radiation flux, desiccation, and temperature, we can say, 'There are organisms on Earth that can live under those conditions. There's nothing that precludes life from living there.' Now, whether life is there or not is another matter, but at least we can say this is the minimum envelope for life."
For instance, Rothschild thinks life could be possible in the salt crusts on Mars, which are similar to salt crusts on Earth where organisms find shelter from solar UV. She also looks at life living under ice and snow on Earth, and wonders if organisms could live a comparatively radiation-protected existence under the ice of Jupiter's moon Europa. - universetoday.com
How is it that we will progress? Sooner rather than later, either the United States, China, Russia or the European Union (most likely some combination of the these) will take the first steps into space. Eventually, we will put a moon base up and become a multi-planet species.

Our moon has no atmosphere, so the stars are out all the time. Earth appears about 4 times as large in the moon's sky as the moon does in the Earth's sky. The astronauts on the moon in the late 1960's and and early 1970's could even see the continents on Earth!
After the moon base or moon colonization is Mars. Our friendly red neighbor is ripe for being terraformed into an eventual Earth-like world.

With the moon we can only put bases there. With Mars in the longterm, we can create a new home. In the short run (decades), an early base like this one leading to more elaborate and planet-wide colonies will have to do. But for the long run (centuries), terraforming Mars to be like the Earth, and human friendly, will be in the books.

"Using solar power in space as a free source of endless energy will certainly be the best method of generating power. Already on Earth, we have conducted bio-sphere experiments successfully for indoor, hydroponic farming. These lunar bases would operate on the same principles, writ large." - hudsonfla.com
are they starting this experiment with Planet earth?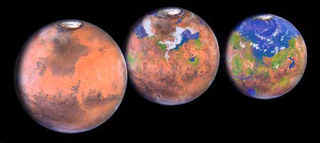 Future society will be a totally managed environment...reliant upon an artificial planet...not only a space station, but a computer in which its inhabitants will be symbiotic trans-human components serving for the survival of the Hive...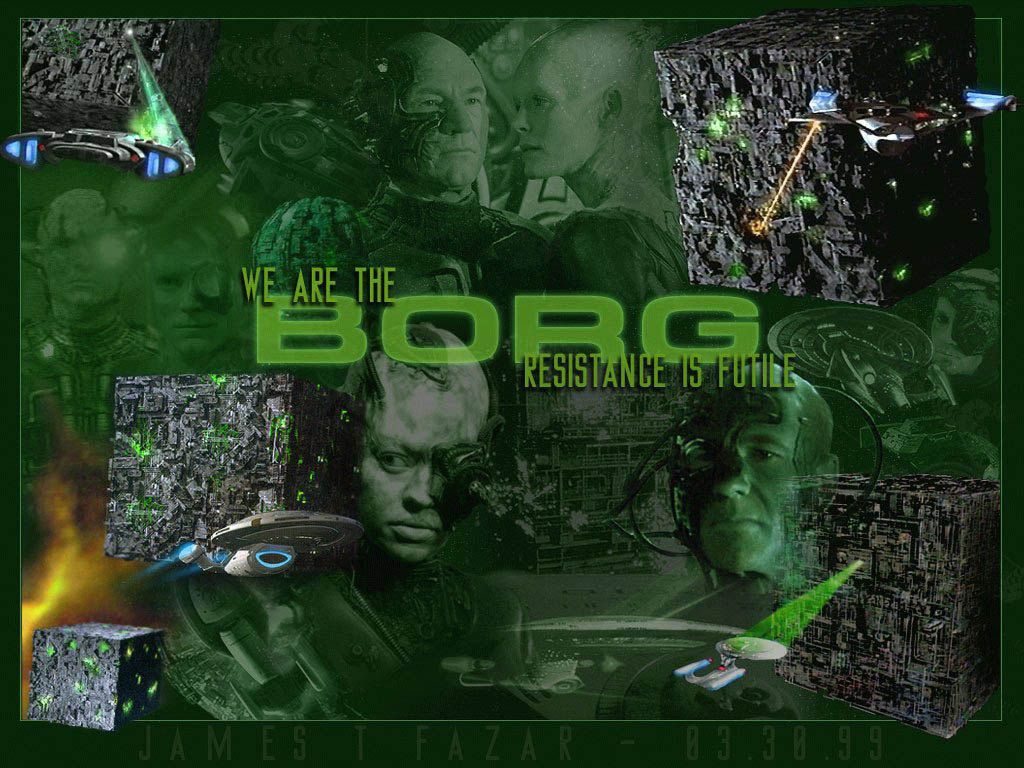 are the Borg a virus?

The Borg or Borg Collective is a race of cyborgs in the Star Trek fictional universe. They are known both within and beyond Star Trek fandom for their relentless pursuit of what they want to assimilate, their rapid adaptability to almost any defense, and their ability to continue functioning after what may seem a devastating or even fatal blow seemingly unaffected. As such, the Borg have become a powerful symbol in popular culture for any seemingly unstoppable force against which "resistance is futile"

The Borg are an amalgam of humanoids of many different races that are enhanced with cybernetic implants, giving them improved mental and physical abilities. The Borg function as automata; the minds of all Borg drones are connected via implants and networks to a hive, a collective mind (the Borg Collective), orchestrated by the Borg Queen and controlled from a central hub, the Unicomplex. According to themselves, the Borg only seek to "improve the quality of life for all species" by integrating organic (biological) and synthetic (artificial) components in their quest for perfection. To this end, they travel the galaxy, increasing their numbers and advancing by "assimilating" other species and their technologies, and subjugating captured individuals by injecting them with nanoprobes and surgically implanting prostheses, quickly changing their biological anatomy and biochemistry to the Borg standard.

Despite being perceived as an evil conquering juggernaut by all who know of or have encountered them, the Borg harbor no ill will to anyone; they merely fulfill their imperative to assimilate and achieve perfection. As they say, "Resistance is futile — you will be assimilated." They make good on that threat through their ability to quickly adapt to any attack, rendering it harmless. Thus, any successful defense depends on the ingenuity of the opponent to find a method to stop the Borg completely before they can neutralize it. - wikipedia
Further into the HIVE mind
Defining identity - concept of self "no longer important"
Perhaps most troubling - and most difficult to deal with from a scientific basis - is the question of personhood.
"Some people just think messing with the brain is unnatural because the brain is the seat of who we are," Caplan says. "To change it is to change our identity." "It's at the heart of what this new field of neuroethics is all about,"
Dr. Illes says. That doesn't mean we must forestall research "because it's getting too close to our personhood," she says, "but rather to empower research with critical ethical thinking." The concept of a "self" does not make much sense in the framework of neuroscience,
"where you and I are just big networks of neurons that can be changed by a drug or other procedure,"
Farah adds. On the other hand, she says,
"I feel I have a self, I feel that other brains are persons, and even though this may be an illusion, it is part of my understanding of life that I am not ready to dispense with, no matter what neuroscience tells me!
CSM
Planet earth - the experiment:
Trans-humanism- Brave new world or Orwellian distopia?
"The World Transhumanist Association is an international nonprofit membership organization which advocates the ethical use of technology to expand human capacities. We support the development of and access to new technologies that enable everyone to enjoy better minds, better bodies and better lives. In other words, we want people to be better than well. "
"Futurists have been examining the potential impacts of emerging technologies for decades, creating scenarios that inform anticipatory democratic debate and prospective social policy-making. Through the program on the Consequences and Ethics of Emerging Technologies the WTA seeks to catalog the emerging technologies we believe will extend human capacities and create a database of their projected consequences. This database will then be the basis for proposed policies to ensure the fullest realization of human potential. "
Transhumanism.org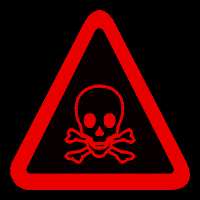 Visionary Biologist Foresaw Transhuman Future
While critical of genetic determinism, Maynard Smith retained most of his transhumanist perspectives throughout his life. He described the major phases in the evolution of life, from the simplest replicators to complex human societies with language and how there is increasing complexity in the way information is either stored or transmitted. He saw the marriage of DNA, programmed intelligence and silicon as hovering on the horizon, and predicted that humanity is likely headed for a major evolutionary shift. "Technically, that would be a major transition because it would be a new way of transmitting information between generations, and storing it," said JMS, "But if we come back in a hundred years' time, will the prostheses continue to be computers on our desks, will they be personalized bits of us, or will we find only silicon beings surviving? That remains to be seen." And cognizant of advances in computing and artificial intelligence, Maynard Smith once noted that, "We like to think that computers are our slaves. It does seem to be possible that the relationship might be inverted." He also believed that humans were continuing to evolve genetically, particularly in things such as disease resistance. Concerned with the accumulation of deleterious genetic traits, he argued in favor of influencing our own genome.
"Eugenics is a dirty word, but I don't think it should be, I think we are going to have to think quite seriously about it," he noted.
"The words 'eugenics' and 'fascism' are regarded as almost synonymous and I think that's just plain silly."
from Better Humans.com
Book revue: THE SINGULARITY IS NEAR: When Humans Transcend Biology
by Ray Kurzweil Duckworth Publishers £14.99, 652 pages
Ray Kurzweil, an inventor and futurologist, has stumbled on a discovery of earth-shattering importance. It is the arrival of singularity, and according to him it will happen in 2045. "Gradually," he says, at the beginning of The Singularity is Near, "I've become aware of a transforming event looming in the first half of the 21st century... the impending Singularity in our future is increasingly transforming every institution and aspect of human life, from sexuality to spirituality."
Singularity, says Kurzweil, is a development "representing a profound and disruptive transformation in human capability" and a "radical upgrading of our bodies' physical and mental systems". What are its elements? The first half of the 21st century, Kurzweil maintains, will be characterised by three overlapping revolutions - human genetics, robotics or artificial intelligence and nanotechnology.
Biotechnology, rapid advances in genomics and gene therapies will enable us to turn off disease and ageing and thus we can live for much longer. Since we will be soon able to "reverse engineer the brain" and simulate its functions, he claims, technology will increasingly merge with human intelligence to create something with greater capacity and speed. Nanotechnology, the science of small things, will enable us "to redesign and rebuild - molecule by molecule - our bodies and brains and the world with which we interact, going far beyond the limitations of biology".
Kurzweil knows a lot about new technology - and he knows how to make it sound fun. He is dazzling in his enthusiasm for things to come, and has a grasp of the exciting developments pulsing through the intersection of science and technology. He recognises technology's power to improve the lot of humankind, and is sceptical of the doom-mongers who argue it will lead to overpopulation or mass unemployment.
New technologies, Kurzweil recognises, usually create new jobs for those displaced by it. Cloning, for example, is not as scary as it is made to sound, and might even offer solutions for world hunger, creating meat and other protein sources in a factory without animals by cloning animal muscle tissue.
But what is the evidence for "singularity" itself? Kurzweil has borrowed the metaphor from mathematics and physics, where it means something that has reached the stage of being infinite. He recognises that singularity does not amount to anything that might be described as "infinite" in the social sphere, but still feels that the metaphor is appropriate. Humans, he too often forgets, have always sought to transcend biology.
Kurzweil thinks we are turning into cyborgs - part human, part machine - but any old man with a walking stick might be seen as a cyborg too. Technology, it is important to remember, conducts its way through society as a series of quantitative heaves rather than a qualitative leap. He thinks that the exponentially increasing processing power of computers can help us understand the speed of social change. The changes he describes might look fast on paper, but they filter through to social life at a snail's pace. Many of them do not make it at all, because of a lack of investment or human enthusiasm.
Throughout his book Kurzweil capitalises singularity. He even has a name for someone who is a follower of the faith. "I regard someone who understands the Singularity and who reflects on its implications for his or her own life as a 'singularitarian'." He pays lip service to a kind of humanism - "we will transcend biology, but not our humanity" - but sounds like a religious evangelist, or a West Coast new ager who has spent too long in front of a computer. Being human, Kurzweil rightly points out, "means being part of a civilisation that seeks to extend its boundaries". Is a human modified by technology no longer human, he wonders? The doom-mongers make it sound like a slippery slope, but Kurzweil envisages it as a kind of second coming, a technological Noah's ark through which only true believers will pass.
Kurzweil pays tribute to the notion of human consciousness, but seems to regard it as a lost cause in the long run. His determination to keep humans central to his vision is admirable, but is not borne out by the thrust of his work, which suggests that he takes his spiritual sustenance from the machine part of the equation.
For Kurzweil all that remains is an ethical problem, of how humanity adapts to the new post-singular world in which we have become outsmarted by machines. His metaphor of singularity plays well in the science-fiction community, among Hollywood scriptwriters in need of inspiration and among military spooks whose job it is to think ahead of the curve -
Kurzweil is one of five members of the science advisory group for the American army. For us ordinary mortals, it is singularly unhelpful.
In his 2001 essay, The Law of Accelerating Returns,, Ray Kurzweil proposed a generalization of Moore's law that forms the basis of many people's beliefs regarding a "Technological Singularity". Moore's law describes an exponential growth pattern in the complexity of integrated semiconductor circuits. Kurzweil extended this to include technologies from far before the integrated circuit to future forms of computation. He declared that, whenever a technology approaches some kind of a barrier, a new technology will be invented to allow us to cross that barrier. He predicts that such paradigm shifts will become more and more common as time goes on. He believes that the exponential growth of Moore's law will continue beyond the use of integrated circuits into technologies that will lead to the "Singularity", which he defines as a technological change so rapid and profound it represents a rupture in the fabric of human history.
Kurzweil writes:

"An analysis of the history of technology shows that technological change is exponential, contrary to the common-sense 'intuitive linear' view. So we won't experience 100 years of progress in the 21st century—it will be more like 20,000 years of progress (at today's rate). The 'returns,' such as chip speed and cost-effectiveness, also increase exponentially. There's even exponential growth in the rate of exponential growth. Within a few decades, machine intelligence will surpass human intelligence, leading to The Singularity—technological change so rapid and profound it represents a rupture in the fabric of human history. The implications include the merger of biological and nonbiological intelligence, immortal software-based humans, and ultra-high levels of intelligence that expand outward in the universe at the speed of light."
Kurzweil is also an enthusiastic advocate of using technology to achieve immortality. He advocates using nanobots to maintain the human body, but given their present non-existence he adheres instead to a strict daily routine involving ingesting "250 supplements, eight to 10 glasses of alkaline water and 10 cups of green tea."
In December 2004, Kurzweil joined the advisory board of the Singularity Institute for Artificial Intelligence. - wikipedia.org