DOWN WITH MURDER INC.

9-11...Remotely possible?
Projectiles & Ballistics...
Since the introduction of the Hande gonne in the 14th Century, military arms have gone through a series of significant changes. The bullet that was once fired down a barrel tube became a larger projectile, The V2 rocket which was essentially a powered flying bomb used as a missile launched from a ramp.
Northrop (Radioplane) Q-4/AQM-35

In 1953, Northrop's Radioplane division started the development of the Model RP-61 supersonic target drone, and in June 1954 the USAF awarded a contract for the Q-4 vehicle under project MX-2144. The first air launch of an XQ-4 aircraft occurred in January 1956, and although the XQ-4 had a ground-launch capability, this was never used.
The XQ-4 was powered by an XJ81-WE-3 turbojet engine, and could reach a speed of Mach 1.55. It was air-launched by B-50D or GC-130A aircraft, and was controlled by a radio-command guidance system. The drone was tracked by radar, and a telemetry system was used to transmit flight parameters in real time. The XQ-4 could be recovered by a three-stage parachute system and was equipped with four inflatable bags which softened the landing to prevent damage to the airframe. The Q-4 was planned to be used to test various types of air-to-air and surface-to-air missiles designed for use against supersonic enemy aircraft. Optionally, it could also be fitted with photographic or TV reconnaissance equipment. - designation systems
| | |
| --- | --- |
| | Modified from the civilian Beech Model 36 Bonanza under the "Pave Eagle II" program, the military-designated QU-22s contained several changes for military service. The QU-22 carries an extra generator to power its electronic equipment, and additional fuel in extended wing tip tanks for increased endurance. Its remote control equipment allows the QU-22 to be flown directly by an onboard pilot or as an unmanned drone. The aircraft can stay airborne for 10 hours unmanned, or for 8 hours if the detachable tip tanks are removed. The last QU-22 operational mission in SEA was flown in September 1972. After use in military service most of these fully-equipped aircraft were placed in the civilian market, with one changing hands as recently as late 2002. Joe Vialls |
Remotely crashing passenger jets? in 1984?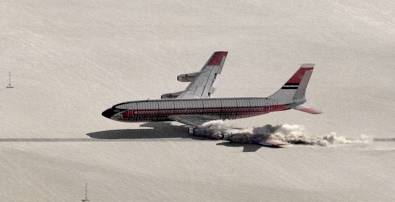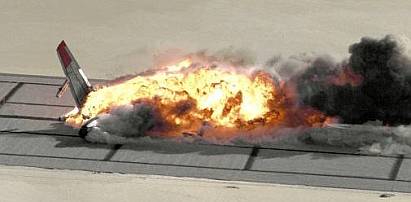 Captain Wardrobes



Down with Murder inc.