"Organised crime is big business" former Home secretary David Blunkett
Bascially he's saying the US

has less 'towlheads'
so the terror threat is less...er...

Stephen E. Flynn, the Council on Foreign Relations' top expert on homeland security
interviewed by Bernard Gwertzman, consulting editor of cfr.org, on July 7, 2005.

Now, why do they [Al Queda] target mass transit? One reason is that, timed as it was during rush hour, the attack would cause mass casualties and substantial disruption. Obviously, London, like New York, is very dependant on its mass transit system to function as a city. When you target that system, you get a two-fer: You not only get the loss of life and the terror that it generates, but also the loss of a critical piece of infrastructure necessary for the operation of a modern city.

[snip]

The good news for the U.S. is it seems pretty clear the al Qaeda presence that exists in the U.K, Germany, Spain, France, and so forth is much higher than what exists here. We probably have a greater vulnerability in terms of our mass transit system, but al Qaeda has less capability here simply because, unlike in Europe, it doesn't have the sizable indigenous population groups that support its aims.
Take a look again: Now, why do they [Al Queda] target mass transit?
2 companies run the London underground overseen by London Underground Ltd (LUL), wholly owned by Transport for London, the operator

Metronet operates about two thirds of the capital city's Underground Train lines, and Tube Lines the remainder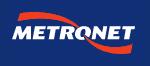 Metronet is a consortium of Bombardier Transport, Balfour Beatty, Thames Water , Seeboard and WS Atkins.
It operates the Bakerloo, Central, Circle, District, East London, Hammersmith & City, Metropolitan, Victoria and Waterloo & City lines.

Tube Lines is a joint venture between specialist public services provider Amey and U.S. private industrial firm Bechtel ...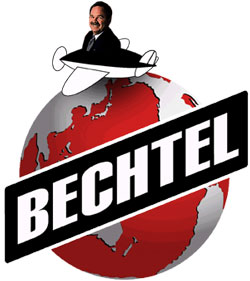 The group has a 30-year public/private partnership (PPP) contract to 2032 to operate the Northern, Jubilee and Piccadilly lines.
The two companies have sold bonds worth over 2.4 billion pounds in the last two years secured on the money they receive to maintain and manage the underground system.
reuters.co.uk
we'll be seeing more of Amey & Bechtel further down this page...

The Commissioner Bob Kiley (chair)
Prior to his appointment as Commissioner of Transport for London in January 2001, Robert Kiley served as President and Chief Executive Officer of the New York City Partnership. The Partnership, the city's leading business and civic organisation, improves the city's economic climate through advocacy and public-private initiatives in education, job creation, affordable housing, and neighbourhood development. Its membership reflects the impressive breadth of the city's private, non-profit and civic leadership.
From 1991 to 1994 he was President of Fischbach Corporation, a major New York-based construction and engineering company, and in 1994 became its Chairman until assuming his position at the New York City Partnership in 1995.
From 1983 until 1990, he was Chairman and Chief Executive Officer of the Metropolitan Transportation Authority (MTA). At the MTA he was responsible for five transportation agencies serving the New York Metropolitan Region where he directed the rebuilding of New York's public transportation system and restructured its management. He led successful efforts to obtain more than $16 billion from the New York State legislature for capital improvements to the city's subways and buses, commuter railroads, tunnels and bridges in the MTA region.
Robert Kiley has consulted with corporations and public agencies at the Management Analysis Center (now Cap Gemini) then headquartered in Cambridge, Massachusetts. In the 1970s he was Chairman and Chief Executive Officer of the Massachusetts Bay Transportation Authority in Boston and served as Deputy Mayor of the City of Boston.

Early in his career, he was with the CIA, where he served as Manager of Intelligence Operations and then as Executive Assistant to the Director.

Robert Kiley is a Member of the Council on Foreign Relations, Board Member of the Salzburg International Seminar, the American Repertory Theater, MONY Group Inc, the Princeton Review Inc and Edison Schools, Inc. He is also on the Advisory Board of the Harvard University Center for State and Local Government.

A Magna Cum Laude graduate of the University of Notre Dame, Indiana, USA, Robert Kiley and his wife Rona now live in London. - homepage
Anti-Communist

Although former colleagues insist that he is not a "spook", Kiley travelled the world in the 1960s fighting communism and spying on radical students before settling down as the executive assistant to that most frigid of all Cold War warriors, the director of central intelligence, Richard Helms.

He left the CIA in 1970 and went into management. - BBC
CIA connections
The web of deceit extends further and the connections deepen when you take a look at the background of the Commissioner of Transport for London, Bob Kiley. Kiley also has connections with Giuliani.
During his time as President and CEO of the New York City Partnership, the city's leading business and civic organization, Kiley came into contact with Giuliani regularly, and was even backed by Giuliani as a candidate for city schools chancellor. Kiley was also a member of Giuliani's "Mayoral Task Force on Tax Reduction and Restructuring" in 1999. The two are also connected through New York City's deputy mayor for economic development and rebuilding (after 9/11), Daniel Doctoroff, whom Kiley introduced to Giuliani.
Kiley was also an advisory to the Mayor's office on traffic management in New York, suggesting "eliminating toll booths and just putting transponders on every car's license plate. That way, motorists would automatically be charged ever time they rode on a heavily traveled bridge or tunnel -- or even a highway or major street -- during a time of peak usage."
Early in his career Kiley was tapped by the CIA and quickly became Manager of Intelligence Operations and then Executive Assistant to the Director. Kiley served under Richard Helms, who was appointed CIA director after JFK was taken out. Helms was the only director to have been convicted of lying to Congress over CIA undercover activities and served time in prison. He was heavily involved in the cover up of the MK ULTRA project. As his Executive Assistant, this means Kiley was also intimately involved.
Kiley is also incidentally a Member of the Council on Foreign Relations. We should be asking ourselves why is this CIA activist and high member of the Establishment, in charge of London's Transport network? - prisonplanet.
remember, remember the 11th of September [1973]
When Allende was elected president of Chile, Nixon gave Richard Helms, CIA director from 1966-1972, his marching orders. "Make the economy scream," read Helms' notes of the September 15, 1970 meeting. Later Helms said, "If I ever carried a marshall's baton in my knapsack out of the Oval Office, it was that day." In early 1973, Helms was asked by Congress whether the CIA was involved in Chile, and he denied it. The coup in Chile happened several months later, and it was nasty. Although the major media swallowed the official denials for another year, cracks in the story began to appear. By 1975 the Church Committee was taking a closer look at Chile, and in 1977 Helms was allowed to plead no contest to two misdemeanor charges for withholding information. Retired CIA officers gave Helms a standing ovation and paid his fine. His attorney Edward Bennett Williams said that Helms would "wear this conviction like a badge of honor," and Helms agreed. - namebase.org
September in Chile is the month of protests. It is the month where in protests and angry demonstrations throughout the country Chileans commemorate September 11th 1973, the day of Pinochets bloody (US facilitated) coup. Throughout Pinochets reign of terror September the 11th was marked by protests which were systematically and viciously repressed by the police. Although in 1990 Pinochet was forced to leave, the tradition of the September 11th protests has continued every year. This is because, despite the dictator's departure, little has in fact changed fundamentally in Chile.
Pinochet's constitution remains intact and Chile remains am impoverished, third-world country. - flag.blackened
My note: strange how these spooks, who were all involved in the sustinance of Neo-fascist Dictatorships get nice cushy jobs in the Corporate sector
...see also Saudi - Bush & Riggs Bank - Margeret Thatchers connection to Pinochet...and the Coups in Africa
Press Release - Mayor welcomes Giuliani support for Bob Kiley

29-3-2001 123 London Mayor Ken Livingstone today welcomed the intervention of his New York counterpart after he backed London's Transport Commissioner Bob Kiley.

New York Mayor Rudolph Giuliani defended Transport Commissioner Robert Kiley after Deputy Prime Minister John Prescott's office released figures claiming the New York subway was far less safe than the Tube.
Mayor Giuliani's press secretary said Mr Kiley was "an incredible asset to New York City". Joseph Hofmann, vice president of the subway, said statistics allegedly showing that the New York subway was less safe two years ago than the London Underground were collected a decade after Kiley stopped running the subway.

Mr Livingstone said: 'It's crazy for the British government to have initiated a slanging match with one of the world's greatest cities, when Tony Blair is trying to persuade Americans to carry on coming here despite the foot and mouth epidemic. It cannot be good for tourism or international good will.'

He added: 'The New York mayor has only reinforced what every serious commentator already knows: that Bob Kiley is a world class transport manager who is being blocked from running the Underground by the refusal of the British government to let him have control of maintenance of the system.'

Earlier this week the two Mayors signed a memorandum of understanding between the two cities, after Mr Livingstone and Mr Giuliani met in New York in January.

Ends -
Terror drill weirdness
FLASHBACK: Operation Transit Safe - LIVE-REALTIME NY Subway drill

In the early morning hours of May 16, OEM hosted Operation Transit SAFE, the City's first interagency subway exercise, at lower Manhattan's Bowling Green subway station. Inspired by the Madrid bombings of March 2004, the four-hour drill was designed to test the City's response to a terrorist attack in the subway.

Sponsored by the U.S. Department of Homeland Security's Office for Domestic Preparedness (ODP), Transit SAFE involved more than 500 emergency responders and 400 NYPD recruits and FDNY probationary firefighters posing as "victims" and "evacuees."
The scenario: Transit SAFE began as two simulated explosions occurred on separate subway trains in the Bowling Green station. Fire, police, and other rescue and law enforcement teams were immediately deployed to the scene to initiate rescue and response operations.
First responders discovered a third, unexploded device on one train, and the NYPD Bomb Squad worked quickly to remove it. Meanwhile, rescuers were challenged to assist victims and maintain rescue and site security operations amid the throng of evacuees exiting the station. - nyc.gov
Transitsafe participants
The List of Participating Agencies includes Ray Kelly/NYC Police Department, "who has his own intelligence officer stationed in London".
Source:
This NYPD Officer is Ira Greenberg in London, who has been stationed there for nearly a year. Interestingly Greenberg was also riding the Tube in London -- on his way to his Scotland Yard office, when the attack occured.
Officially it was also Greenberg, who did the first call notifying New York City that "terrorists had attacked" London, shortly after 4 a.m., nydailynews
Kelly got his first briefing about 5 a.m., and by 6 a.m. was at Police Headquarters.
Greenberg also was on the phone with Intelligence Commissioner David Cohen. Kelly dispatched four more Intelligence Division cops to London at 9 a.m. nydailynews.
Older OEM exercises and drills
Thanks to Ewing 2001 for this...

April 2005: Exercise Atlantic Blue:
Exercise Atlantic Blue
Exercise Atlantic Blue was the UK component of a major international counter-terrorism exercise held in April and designed to test the response procedures and mechanisms in the face of a catastrophic incident involving chemical and biological materials occurring both overseas and in London.
Involving 2500 people in the UK, Atlantic Blue was a 'command post' exercise, and focused on strategic level communication issues across international borders.
International partners in the exercise were the USA (exercise TOPOFF 3) and Canada (exercise Triple Play).
The UK exercise was part of the Home Office's National Exercise Programme 2004-5, and was led operationally by the Metropolitan Police Service.
Evaluation is currently ongoing and a full report will be produced later this year.
Press Release 17 March 2005
Why wasn't Exercise Atlantic Blue a live exercise?
* A Command Post Exercise (CPX) is still a live exercise, but on a strategic level rather than operational one. In this case we believe a CPX was the best way for us to focus entirely on strategic-level communication issues with the US and Canada, rather than on the management of live play at an operational level, which is already regularly rehearsed around the UK.
What scenarios were tested in the UK?
* A number of different explosive, chemical, and biological scenarios were used in the exercise allowing a range of response's to be tested.
Does this mean there is a greater risk to the UK?
* No. This exercise was held as part of sensible contingency planning, with the aim of developing our joint preparedness and resilience in the event of a terrorist incident. It in no way reflects a change in the level of threat to the UK.
How many people took part in the exercise? What organisations did they represent?
* Around 2500 people were involved in the planning and delivery of Exercise Atlantic Blue. These included representatives from the Home Office and other Government Departments, the Metropolitan Police Service and a wide variety of London agencies including emergency services, utilities and local government. - homeoffice.gov.uk
The Observer had published a misleading article about it, neglecting to mention that whilst in the USA and Canada there were real simulated exercises involving tens of thousands of emergency workers, hospital staff etc. none of this actually happened in the UK, it was all downgraded to a "command post exercise" run by the Metropolitan Police. spy.org.uk
why did they downgrade the exercise?
excerpt from Observer article: "A massive anti-terror exercise carried out last April to find out how safe London's transport systems were from attack raised concern over the vulnerability of passengers, The Observer can reveal.
Washington sources have revealed that the biggest transatlantic counter-terrorism exercise since 9/11 - which included 'bombs' being placed on buses and explosives left on the London underground - raised fears over the vulnerability of 'soft targets' in the capital..." - The Guardian article - Anti-terror drill revealed soft targets in London
But Canadas 'Triple Play' was also 'command post exercise'...
The Canadian component, TRIPLE PLAY, will be a "command post exercise", which means that instead of deploying emergency services, movement of resources will be simulated. Canada will exercise, test and validate protocols and procedures that support and are used by top officials in response to a terrorist event. The exercise will engage officials at all levels of the federal government and senior officials from the governments of Nova Scotia and New Brunswick.
The TRIPLE PLAY scenario is written by a team experienced in exercise design and is purely fictional. The scenario is plausible and is designed to test both domestic and international responses to terrorist incidents.
In keeping with its mandate to demonstrate leadership in national security and emergency preparedness, PSEPC is leading the planning for Triple Play.
The TOPOFF series of exercises:
The TOPOFF exercise series is mandated by U.S. congress. TOPOFF 3 is the third of the congressionally directed, weapons of mass destruction (WMD) national exercise series.
TOPOFF has become an international activity, however the first TOPOFF was a U.S. domestic exercise held in May 2000. The exercise involved federal, state, and local authorities and responders in full-scale simulations of chemical, biological, and radiological attacks.
In TOPOFF 2, Canada participated in both the lead-up seminars and the full-scale exercise in May 2003.
TOPOFF 3 has seen the international component grow to include the U.K. 's Atlantic Blue exercise and Canada 's TRIPLE PLAY exercise.
so, is this Bullshit by Blair?

Fri 8 Jul 2005 - "Mr Blair had already spoken by telephone to Bill Jeffrey, the security and intelligence co-ordinator and Whitehall controller of Britain's disaster management planning.

The Civil Contingencies Secretariat of the Cabinet Office had long been preparing for such a day - but familiarity with the routine provided cold comfort for the Prime Minister's staff. "One small positive is that we ran a scenario almost exactly like this one just a few months back," said one official.

That exercise, codenamed Atlantic Blue, involved planning for terrorist attacks on transport networks that coincided with a major international summit. In the simulation, there was an added horror: leaders at the summit were hit with a biological attack." - scotsman.com
were these exercises WMD drills or...subway bomb drills or both...?
why were both Canadas & the UKs drills, only command post exercises?
were these actually similar wargames to the Vigilant Warrior / Guardian exercises that were to be played out on 9-11-2001, with one defensive team dealing with an attack by command posts set up in Canada & the UK?
Crisis Management: How to make a Killing
Why was Rudi Guliani really in London?
Selling England by the Pound
In the 1988 Hollywood hit "Die Hard," starring Bruce Willis, a group of "terrorists" take over a Japanese banking institution in Los Angeles, hold hostages and make demands for release of "political prisoners."
But it turns out the terrorists aren't really terrorists. They are bank robbers trying to make off with the fortune in the bank's vaults.
Could it be Osama bin Laden has seen "Die Hard"?
That is a question Scotland Yard and other law enforcement agencies are actually asking themselves following the July 7 London transit system attacks that killed 54 and injured scores more as they continue to scour the planet for evidence and additional conspirators.
Why? Because it appears some profited by short selling the British pound in the 10 days leading up to the attacks.
The pound fell about 6 percent (approximately 1.82 to 1.72) against the dollar for no apparent reason - until, of course, the terror attacks sent the British markets reeling still further.
"This was an almost unprecedented weakness and far too sharp to be a coincidence," one economist with more than 35 years of experience in the investment industry, told Joseph Farah's G2 Bulletin, the premium, online intelligence newsletter published by the founder of WND. "That is, after all, an annualized rate of loss of well over 100 percent."
The fall did not go unnoticed by investigators, who are wondering whether the terrorist masterminds behind the attacks decided to make some money on their action or whether other investors with inside information about possible attacks took advantage of that knowledge.
Fox News slammed over 'callous' line
Hume's "first thought" on hearing of London attacks: It's "time to buy" futures
During Fox News' coverage of the July 7 London bombings, Washington managing editor Brit Hume told host Shepard Smith that his "first thought," when he "heard there had been this attack" and saw the low futures market, was "Hmmm, time to buy." Smith had asked Hume to comment on the lack of a negative U.S. stock market reaction to the London attacks.
From Fox News' July 7 breaking news coverage between 1 and 2 p.m. ET:
SMITH: Some of the things you might expect to happen, for instance, a drop in the stock market and some degree of uncertainty across this country -- none of that really seen today, and I wonder if the timing of it -- that it happened in the middle of the night and we were able to get a sense of the grander scheme of things -- wasn't helpful in all this.
HUME: Well, maybe. The other thing is, of course, people have -- you know, the market was down. It was down yesterday, and you know, you may have had some bargain-hunting going on. I mean, my first thought when I heard -- just on a personal basis, when I heard there had been this attack and I saw the futures this morning, which were really in the tank, I thought, "Hmmm, time to buy." Others may have thought that as well. But you never know about the markets. But obviously, if the markets had behaved badly, that would obviously add to people's sense of alarm about it. But there has been a lot of reassurance coming, particularly in the way that -- partly in the way the Brits handled all this, but also in the way that officials here handled it. There seems to be no great fear that something like that is going to happen here, although there's no indication that we here had any advance warning. - mediamatters.org

These CCTV cameras seem to be working fine...


These CCTV cameras seem to be one
of 2 functioning in a 50 Sq mile area on the day of the London Bombings!!!...

A precedent is set:
It's all soooo convenient...

UK EU presidency aims for Europe-wide biometric ID card

By John Lettice - Published Wednesday 13th July 2005 11:01 GMT

The UK is using its Presidency of the Council of the European Union to push for the adoption of biometric ID cards and associated standards across the whole of the EU. In a proposal issued on Monday (11th July), the UK calls for the drafting of "common standards for national identity cards taking into account the achievements in relation to the EU passport and in the ICAO framework."

The tiptoeing around ICAO is significant, because the current ICAO standard covers only passports, and effectively only requires a facial biometric. The UK Government's piggybacking fingerprints and ID cards on the back of this is therefore entirely self-inflicted, as is the EU decision to incorporate fingerprints in passports. The UK proposal (which is available at Statewatch) ratchets this up further not by actually saying the whole of Europe has to do biometric ID cards in order to comply with ICAO, but by couching the matter within an ICAO context. It's the UK Government reasoning of 'might as well do it because we're doing the passports already' projected across an entire continent.

Under the proposal the first phase ID standards are intended to have been drawn up by the end of March 2006, and to cover use of biometrics, common standards for the card interface and measures "(including Enhanced Access Control and PKI) which may be used to ensure that data stored on Identity Cards is appropriately protected but can be read by other Member States." - theregister
Police seek emails and SMS from day of blasts
Jul 10, 2005 LONDON (Reuters) - Police have asked mobile phone and Internet companies to store the content of voicemails, emails and SMS text messages that were in their systems on the day of the London bombings, a police source said on Sunday. He said it was only the second time they had issued such a request. The first was in the wake of the September 11 attacks on the United States in 2001. But police have no legal authority to force the companies to store the information, and some have said they cannot meet the request for technical reasons, the source said.
"The idea is to stop stuff that's going to be important to the investigation disappearing," he told Reuters. "Over the next few weeks, as the Metropolitan Police identify suspects, they'll want to investigate who they've been communicating with and so on. So the action is to make sure that data isn't deleted routinely by the companies over that intervening period."
Such information normally vanishes from the systems of telecoms companies as soon as users have listened to their voicemail messages or download their emails, the source said. This meant that companies which complied with the request would probably be able to retrieve the content of messages only from last Wednesday and Thursday. - reuters.co.u
Police don't have the powers to snoop on our e-mails and text messages?

What bullshit !! - The listening stations at Goonhilly & Menwith Hill via Echelon and the US National Security Agency are just decoration are they???
Precedent is the principle in law of using the past in order to assist in current interpretation and decision-making. It will be used to make the covert operations in the secret state into the overt operations of the Security State.
Call to keep phone and email records
11 July 2005 - Details of phone calls and emails should be recorded on a Europe-wide basis to help track down those responsible for atrocities such as last Thursday's attacks in London, the European Union's Commissioner for justice and security said today. But Franco Frattini proposed retention of the details for a shorter period than the the five years understood to be favoured by Home Secretary Charles Clarke. Mr Frattini said the appropriate period would be around six months for internet communications and one year for phone calls. - This is London
flashback 21st July Fake Bomber - Osman Hussain tracked -
Hey! this means ALL Cellphones are a homing device for Big Brother...
London suspect betrayed by his cell phone
Published: August 2, 2005, 5:59 AM PDT - By New York Times Staff The New York Times
LONDON--The 27-year-old Briton who was arrested in Rome on Friday and accused of planting a bomb on a British subway had entered Britain using fake documents and an alias, the authorities say.
He managed to escape the country on a Eurostar train to Paris, although grainy photos of him plastered the walls of the train station. Yet the police swiftly tracked his escape, for the most mundane of reasons--he did not turn off his cell phone.
Cell phones have, in the past decade, gone from a novel toy to a device nearly as common as a watch. That is a boon to investigators, because a cell phone is also the perfect tracking device, capable of pinpointing any user's location to within as close as a few feet when it is turned on, even if the user is not making calls.
"If your phone is on, they know exactly where you are," said Paul Sagawa, an analyst with Sanford Bernstein, an investment research company, in New York City.
In this case, the police in Italy said Monday that they were told by their British counterparts that one suspect in the July 21 bombing attempts had fled Britain and had made calls to Italian phone numbers in the past. Carlo de Stefano, chief of Rome's antiterrorism police, said the suspect, identified as Hussain Osman, had called family members during his journey from London to Rome.
The calls would have allowed the police to determine where he was when he made them as well as track down where the family members lived by looking up the numbers he dialed. The Italian police determined that Mr. Osman had bought a new prepaid cell phone calling card, which stores a name and number, on July 25. They arrested him on Friday.
Cell phones send out a constant signal, which transmits voice or other data. Some rely on a global positioning system, or G.P.S., which sends the signal to satellites that can pinpoint almost exactly where a user is. Earlier generation phones send radio signals to nearby antennas. Using three or more of these antenna transmissions, in a process called triangulation, investigators can determine the user's general location.
"G.P.S. get you within 6 feet and triangulation can get you within 40 feet" of a cell phone user, Mr. Sagawa estimated.
Britain, Europe and the United States have passed laws to take full advantage of those tracking abilities. Law enforcement officials work with cell phone companies to review information about cell phone users they suspect of illegal activity.
In the United States a subpoena is required for that information, in much of Europe a court order, and in Britain the police need to determine that the matter is an issue of national security or required to prevent a crime. Mobile phone companies routinely honor those requests. Verizon has a 24-hour hot line for the police to get user information, for example, and fields thousands of requests a year.
Armed with the proper clearance, law enforcement officials can track whom a suspect is calling, where a suspect moves during a call and where the person ends up--and in some cases, even get records about the people to whom the suspect talked months before. Since the July 7 bombings in London, Britain's home secretary, Charles Clarke, has urged European phone companies to keep cell phone call records for a year. - news.com
So... Cell phones are actually bugging devices
and they will be sold from vending machines
Phone vending machines launched in U.K.
MANCHESTER, England, Oct. 27 (UPI) -- Cell phones are becoming even more ubiquitous in Britain, where the devices can now be purchased from vending machines. Vodafone Thursday unveiled two vending machines in Manchester where customers can purchase pre-paid phones that are fully charged and ready for immediate use.
"These will be popular with people who need a phone in an emergency, either because they have lost their phone or it has run out of battery," Vodafone told the Daily Telegraph. "They are for people who know what they want and who don't want to go through the rigmarole of talking to a sales assistant."
The newspaper said the phones cost 30 pounds ($54) and come with 1 pound ($1.78) of credit. Buyers can use cash or a debit card for the transaction and don't have to register their name and address with the company.
Vodafone U.K. hopes to see the machines become standard fare at shopping centers, airports and large public events. - upi.com
The New World is coming faster than you think
This London Bomb 'Attack' was a meticulously planned operation. Possibly taking months to solve logisticly.
Heres a scenario: What if the London Bid had failed? London would lose out on all that cash generated. There would have been no way to increase those little golden geese...which lay for the wheels of industry.
remember the 'digital switchover' for Nationwide TV is set to happen in 2012 also...
By 2012 London is expected to have in place a state of the art city, complete with Techno-security measures, such as cashless society, Biometric ID cards, as well as GPS satellite Tagging & fuel taxing.
Now it will get even MORE thanks to Al Queda!
QinetiQ are an ex-Defence company privatised from DERA (Defence Evaluation and Research Agency) which is a Porton Down based entity, and is now controlled by the Carlyle Group
QinetiQ is far reaching in technologies such as : Satellite, GPS, Electronic Surveillance and Countermeasures, Radar Sensors and Consultancy, RF Sensor Technologies, Millimetre Wave Radar, Electromagnetics, Electromagnetic Assessment and Research
We know that the Carlyle Group also have many tech companies, such as; matrics RFID... in their pocket too.
similarly 'Global risk management' company, Visor, are a risk management company staffing ex-intelligence,
add to the scenario, that Rudi Gulianis Risk management company is involved somewhere in this scenario [him being in London is just too fishy]
now add to this Corporatist fascist party mix, the strange way the Nasdaq Composite Index; an index which relies on quick boost shortfalls at a maximum punch for TECH stock ideal for investors to make quick gains was played to the tune of 20 BILLION on July 5th
Question: is the Futures Markets Applied to Prediction (FutureMAP) still in operation, just under another guise???
remember Darpa are behind FutureMAP, & are the US version of DERA [UK]
The kind of technology that is being invested in can be seen at Neotek, who were one of the innovators of FutureMap Technologies. They deal with: optics, Information Technology (IT), Decision Aids (DA), Artificial Intelligence (AI), and Man/Machine Interfaces (MMI).
all these tech companies are creaming it for the future 'smart cities'...and the smart technology that will run them
and us
it's called behavioral economics: & it's working
U.K. rail to install body scanners

LONDON, Oct. 30 (UPI) -- British railway stations will soon install airport-style security checks using body scanners and X-ray machines for increased security.

Following the July 7 London bombings that caused 52 deaths, new rail security will also allow passengers to be frisked and random bag searches made, on the orders by Alistair Darling, the Transport Secretary, the Sunday Telegraph reported.

The security changes will be tried in selected locations on the network and if successful, the government plans to implement the measures at railway stations across Britain and at the subway stations and at other transport interchanges- science daily